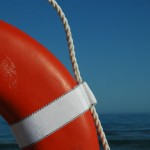 Powermad Software prides itself on creating software that anyone can use.  We don't like seeing our family of customers despair.  Therefore we have a Support site to help you in case you get stuck, or have questions or comments.
If you have any such questions or comments, feel free to register here and post a comment.  Unfortunately registration is necessary to post because anonymity on the internet is not always a good thing (plus we might want to contact you directly).
The Support department is divided up by product, and each one allows for topical posts as we discover issues and solutions to common problems.